Department warns against tender scam.
Members of the public, especially service providers are warned against people who go around contacting housing developers to inform that they have been awarded tenders or that their scope of work has been extended and they have been allocated more housing units.

These fraudsters claim to be the Head of Department of Human Settlements and they solicit money from unsuspecting housing developers.

The Department of Human Settlements would like to send a strong word of advice to service providers to be wary of such people and report them to the police.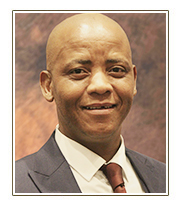 Hon. Mmoloki Cwaile
MEC for Cooperative Governance, Human Settlements and Traditional Affairs

Mr. Phihadu Ephraim Motoko
HOD: Cooperative Governance and Traditional Affairs